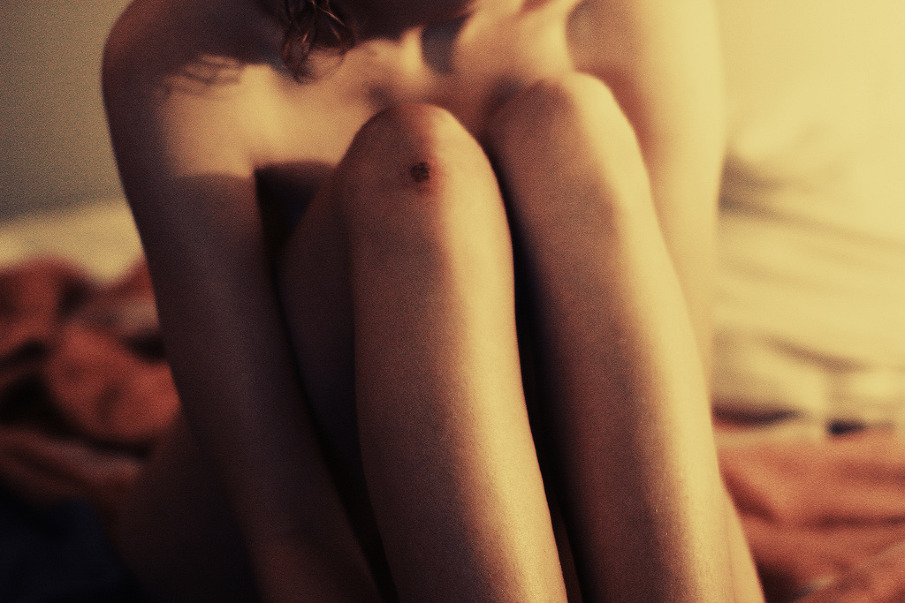 Esben Bøg Jensen | Intervista
La scorsa settimana siamo arrivati fino in Oklahoma per presentarvi i lavori di Rebekah Campbell, oggi invece torniamo in Europa, più precisamente in Danimarca. 
Il protagonista dell'intervista di oggi si chiama Esben e vive a Copenhagen.
Le sue fotografie sono caratterizzate da questo suo amore per le cose semplici. Sono scatti intimi, delicati, focalizzati su particolari semplici ma di forte impatto emotivo.
Qui trovate una piccola selezione dei suoi lavori, ma potete scoprirne molti altri sul suo sito
www.beechphotography.net o seguendolo su Flickr.
Prima però leggete quello che ci ha raccontato!
[en] Last week we drove up to Oklahoma to present Rebekah Campbell, but today we return to Europe, more precisely in Denmark.
The protagonist of this interview is called Esben and lives in Copenhagen.
His photographs are characterized by his love for the simple things. His shots are intimate, delicate, focused on simple details but they have a strong emotional impact.
Here you will find a small selection of his works, but you can discover many more on his website www.beechphotography.net or following him on Flickr.
But first, read what he told us!
Intervista
Presentati…
Mi chiamo Esben – classico nome danese/norvegese. Ho 27 anni, ma probabilmente ne avrò già 28 quando leggerete questa intervista. Sarà il mio compleanno tra qualche settimana. Sono nato e cresciuto in Danimarca e vivo nella capitale, Copenhagen, dove studio Cultura Moderna all'università.

[en] Let's Introduce yourself… 
My name is Esben – a classic old Danish/Norwegian name. I'm 27 years old, but might just be 28 when you red this. My birthday is coming up in a few weeks. I'm born and raised in Denmark and live in the capital, Copenhagen, where I study Modern Culture at university.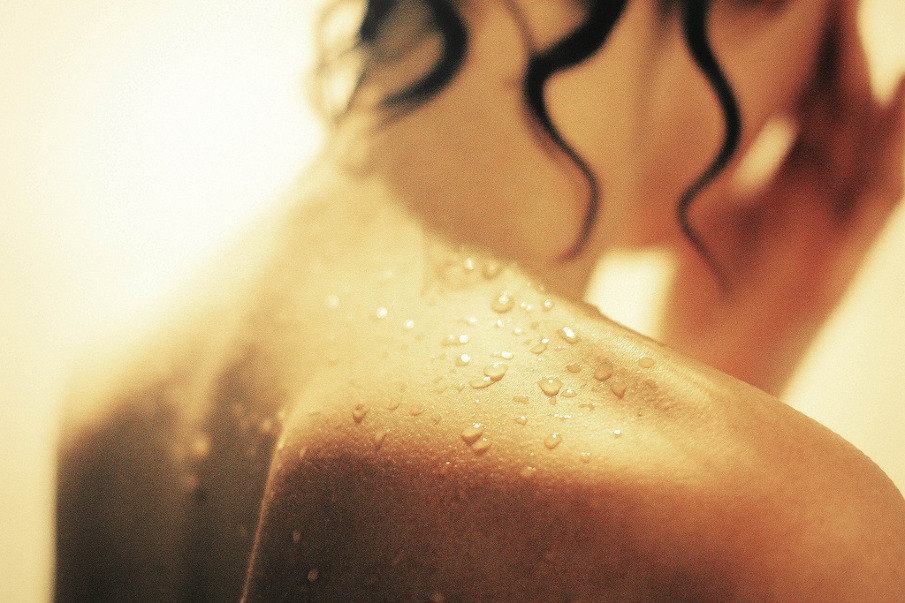 La fotografia nella tua vita: come e perchè?
La fotografia è arrivata nella mia vita all'incirca quando avevo 22 anni. Ricordo di una discussione avuta con un mio amico riguardo l'attrezzatura fotografica. Lui è un grande fanatico della tecnologia e si parlò di tempi di posa più veloci e lenti più nitide. Gli disse che queste non sono cose importanti per un bravo fotografo e che la maggior parte della gente non sa mai che tipo di attrezzatura è stata utilizzata per realizzare un qualsiasi fotografia. Lui non era completamente d'accordo con me e io inizia a scattare con una vecchia Canon AE-1 per fargli vedere. Credo che nessuno di nui due avesse completamente ragione…
Non ho mai frequentato scuole o corsi di fotografia. Sono completamente autodidatta e sono molto fiero di esserlo.
[en]Photography  in your life: how and why?
Photography came into my life when I was around 22 years old. I remember having a discussion with a friend about equipment. He's a huge tech-geek and all about the fastest shutter speeds and sharpest lenses. I told him that those things didn't matter to a good photographer. And that most people would never know what kind of gear was used when looking at a random image. He didn't completely agree. I started shooting film on a old Canon AE-1 to show him! I guess none of us was really right…
I've never taken a single photography class or gone to any kind of school. I'm completely self-taught and kind of proud of it.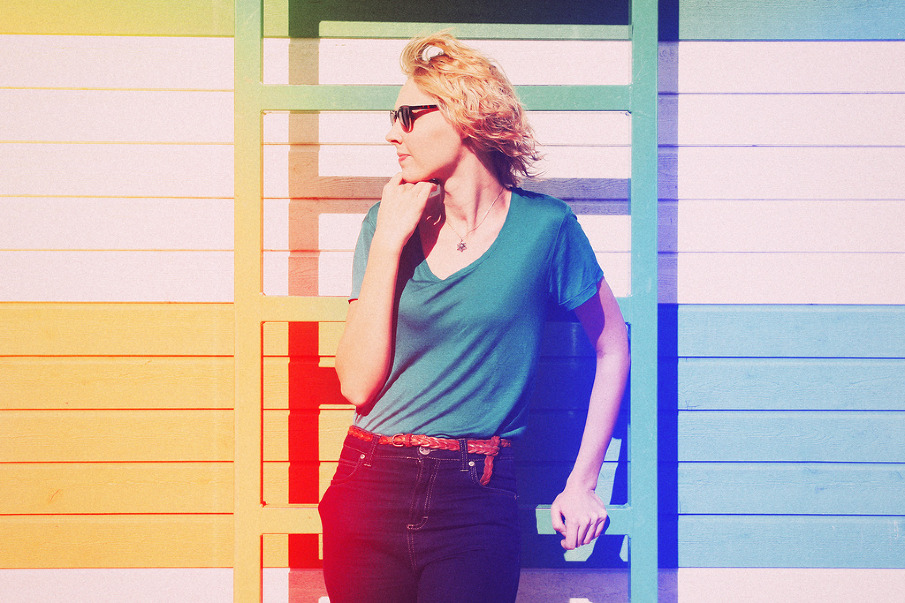 Descrivi la tua attrezzatura.
In analogico scatto principalmente con una Canon 1V, ma a volte uso anche una Hasselblad 500CM per le fotografie in medio formato. Come compatte da portare sempre con me uso Bessa R3A e una Olympys mju II. Quando scatto in digitale invece utilizzo una Canon 6D.
[en]Describe your gears.
For film I shoot on a Canon 1V most of the time, but also use a Hasselblad 500CM for medium format photography. I use a Bessa R3A and a Olympys mju II as compact and easy to bring everywhere cameras. When I shoot digital I use a brand new Canon 6D.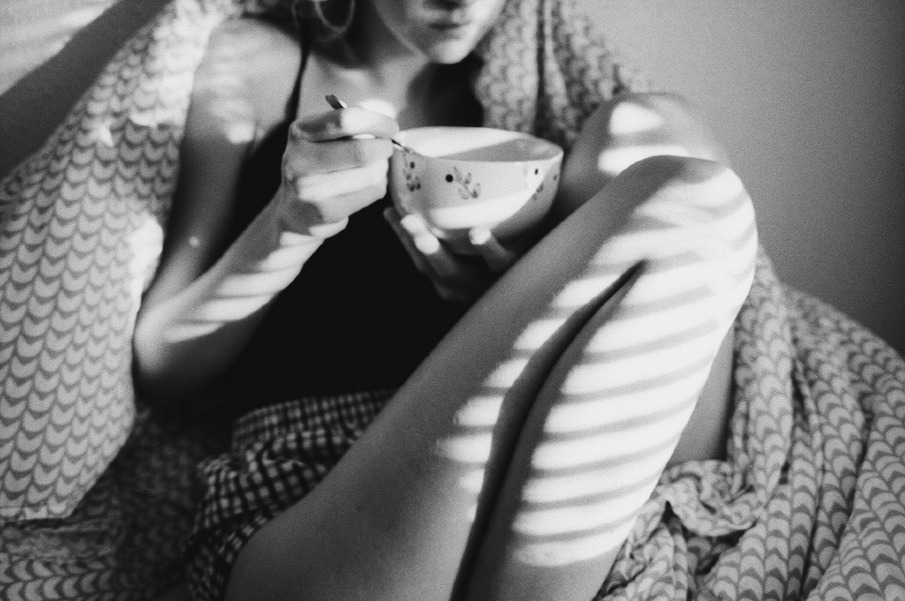 Come descriveresti il tuo modo di scattare fotografie, il tuo stile?
Penso di avere un approccio di tipo diaristico. Voglio catturare tutte quelle piccole cose che rendono la vita molto di più. Le piccole cose che molte persone sembrano trascurare in questo mondo occidentale moderno e frenetico. Noi non prendiamo abbastanza tempo per noi stessi per apprezzare tutte le cose che prima ci aiutavano a rimanere tranquilli; i tramonti sono stati sostituiti dalla TV, il contatto visivo con messaggi di testo, buon cibo con spazzatura e così via. E nessuno sembra accorgersene. So che questo è un modo antiquato, molto nostalgico e forse un po' vecchio di guardare le cose, ma questo è comunque quello che penso al riguardo quando le persone mi fanno questa domanda.
[en]How would you describe your own way to take pictures, your style?
I think I have a very diary like approach. I want to capture all those small things that make life so much more. The small things that many people seem to overlook in this modernized and hectic western world. We don't take enough time to ourselves to appreciate all the things that before helped us remain peaceful; Sunsets have been replaced by TV, eye contact with text messages, good food with junk and so on. And know one seems to notice. I know this is a very nostalgic and perhaps a bit old fashioned way of looking at things, but this is none the less what I think about when people ask me this question.
Dicci tre cose che ti piacciono senza pensarci troppo.
Tom Waits, buon cibo e vino e Hannibal – in questo momento sto seguendo la serie come se fosse un rituale.
[en]Tell us three things you like without thinking too much.
Tom Waits, good food and wine and Hannibal – right now I'm following the series like it's a ritual.
Qual è attualmente il tuo più grande desiderio in ambito professionale?
Sono un pò al verde al momento, quindi realizzare un editoriale per un sacco de soldi sarebbe bellissimo…
[en]What is currently your biggest desire in a professional environment?
I'm pretty broke all the time right now so doing editorials for lots of money would be amazing…
Prima di salutarci, ci suggeriresti una canzone da ascoltare?
Certo! Che ne dici di questa versione live di This Must Be the Place dei Talking Heads…
[en]As final step, would you like to suggest us a song?
Yes I would – How about this live version of This Must Be The Place by Talking Heads
Thank you Esben for telling us something about yourself and forgive me for any errors in translation!
LINKS//
 www.beechphotography.net – Flickr

Esben Bøg Jensen | Intervista
ultima modifica:
2014-05-14T15:46:46+00:00
da